Combined 5-axis CNC glass machining
Konventionelle Technologien der CNC Keramik- und Glasbearbeitung können den wachsenden Anforderungen an optische und geometrische Bauteileigenschaften oft nicht mehr standhalten. Schleif-, Läpp- und Polierprozesse werden auf separaten Maschinen realisiert. Jeder dieser Technologien ist für sich genommen sehr komplex und anspruchsvoll. Der manuelle Wechsel von Bauteilen zwischen den Maschinen und Einschränkungen in der Maschinenkinematik führen so zu erheblichen Genauigkeitsverlusten. Daneben wird das Design und die Funktionalität der Glas- oder Keramikbauteile oft eingeschränkt.
ShapeFab developed a more efficient solution to improve the production of high-precision glass and ceramic components. The previously separate production steps (grinding, lapping and polishing) are now combined on a single machine. Mittels hochpräziser 5-Achs CNC Bearbeitung und entsprechender Integration der CAD-CAM Kette, können die Prozesse des Schleifens, der Feinbearbeitung und des Polierens vollständig kombiniert werden. Diese neue Art der CNC Glasbearbeitung bietet viele Vorteile.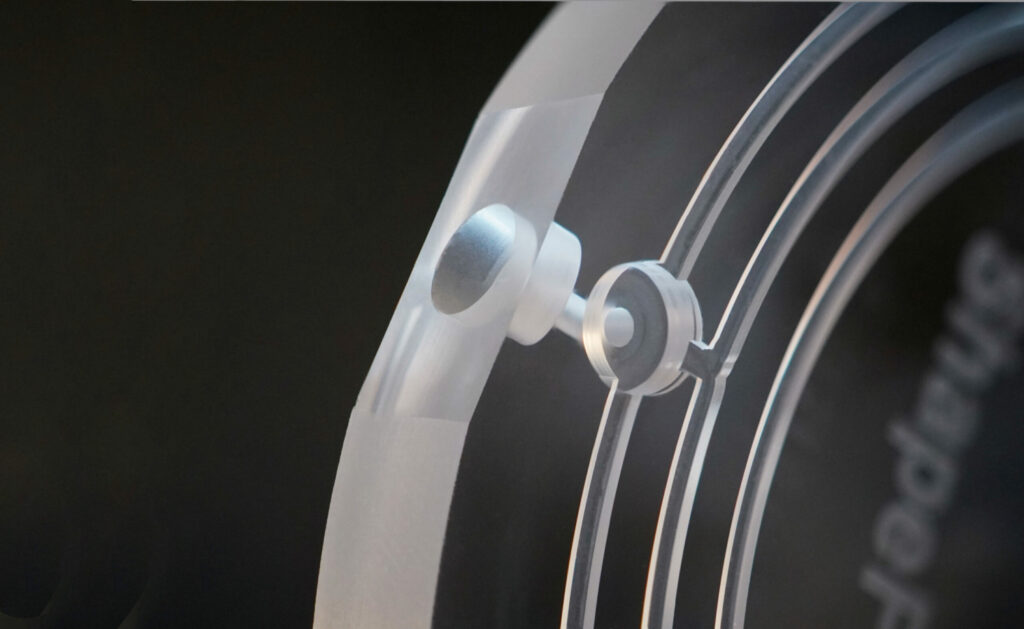 Abbildung: 5 Achs CNC Glasbearbeitung von Kanalanschlüssen, Edge-Chipping < 20 μm: Die Komplettbearbeitung in einer Aufspannung sorgt für eine höhere Präzision
This process generates completely new design possibilities in product development, as optically effective surfaces can be applied to any 3-dimensional structures with high precision. Since the manufacturing process can be fully automated, a high level of process reliability can be guaranteed. In addition, higher manufacturing accuracies and lower manufacturing costs are achieved by eliminating the need for manual component changes.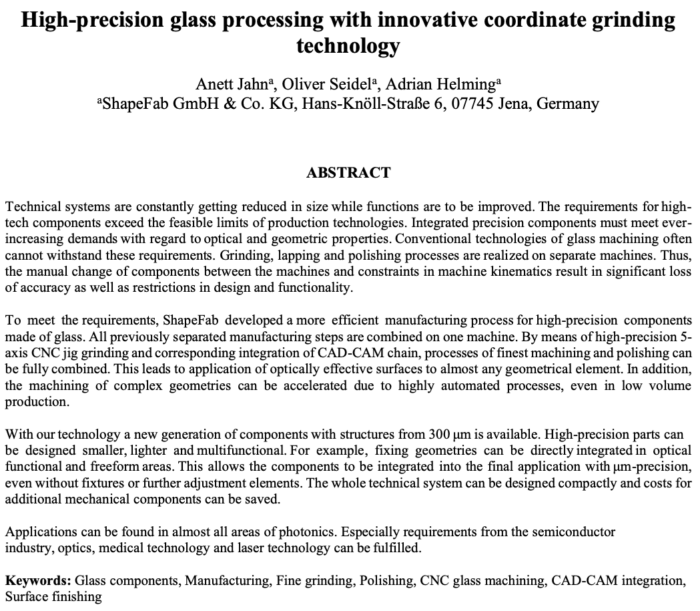 If you would like to learn more about the most important research and application results related to our CNC glass processing, we invite you to request our paper. We will send it to you at the given e-mail address.